Experiences
Pattaya has long been a favorite destination for luxury travelers in Thailand. With long beaches, gorgeous sunsets and plenty of activities to keep you busy, you'll have no trouble filling each day with exploration and excitement.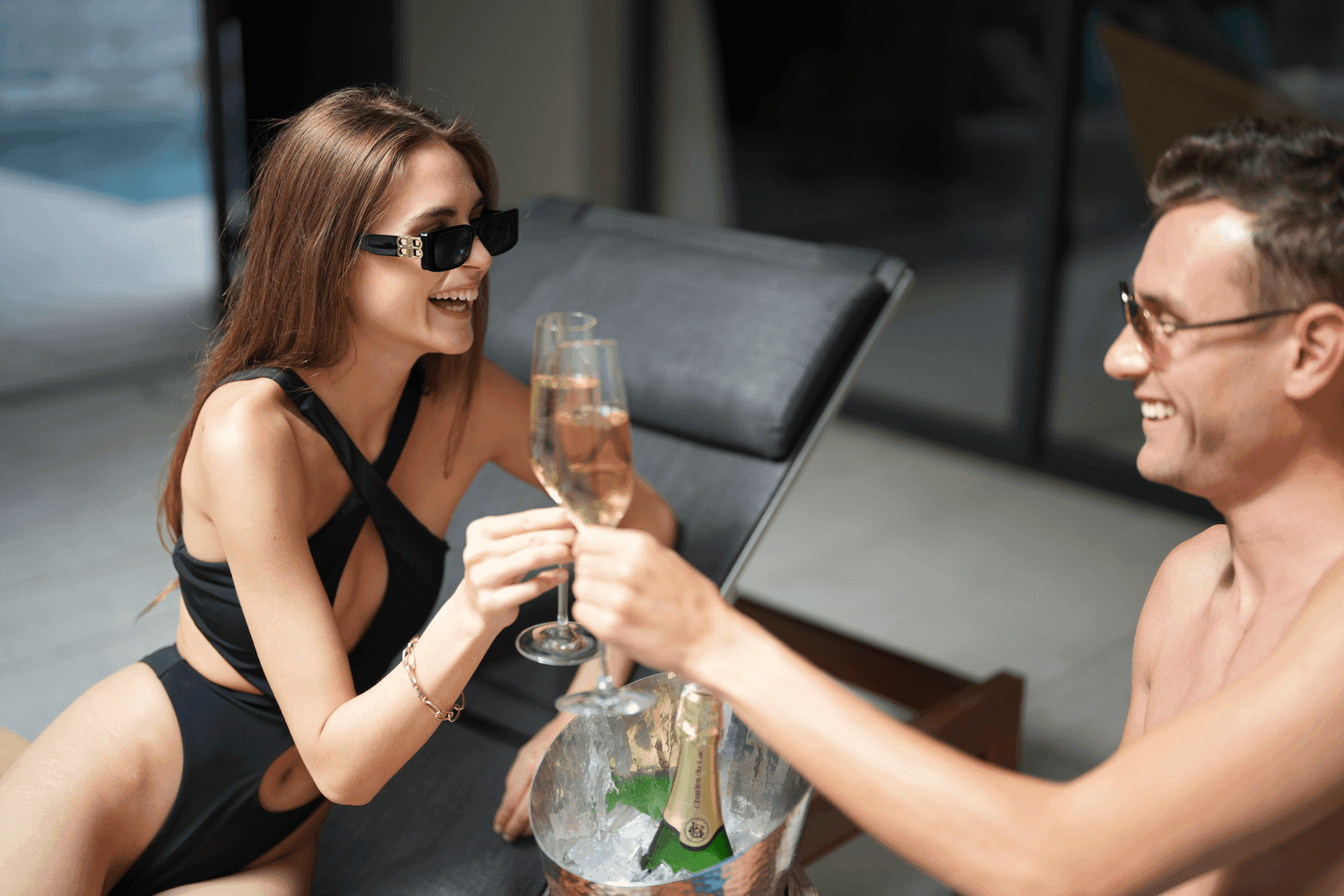 Outdoor highlights include boat rides and island visits, fishing, biking excursions, a rainforest canopy walk, snorkeling and diving opportunities, adventure sports, golfing, go-kart racing, parasailing, village tours and more.
The Pattaya area is also ideal for both shopping and cultural discovery. Countless shops and markets are full of locally made goods, including various art workshops that give you an inside look at the local artistic approach. A visit to the impressive local aquarium is another excellent choice, helping you appreciate the wonder of ocean life.
Pattaya also has plenty of options for enjoying Thailand's mouthwatering cuisine, as well as its lively nightlife scene. A great number of lively venues are aimed at providing travelers with a charming and uniquely Thai experience. In the evenings, you'll be tempted by live shows and concerts out in the town. These can be combined with quiet moonlight walks along the beach, adding a bit of extra magic to your Pattaya experience.
Attractions & Surrounding Entertainment
Nong Nooch Tropical Garden
Nature lovers will enjoy the parks and gardens of Pattaya, along with the charismatic tropical atmosphere of the region. The most distinctive highlight is Nong Nooch Tropical Garden, less than 4 km from Cross Pattaya Oceanphere and one of the most original and impressive parks in all of Asia.
The Legend Siam
Families can also enjoy The Legend Siam, opening soon; a brand new theme park near Cross Pattaya Oceanphere. This celebration of Thai history and culture is combined with the thrills and surprises of a modern amusement park. You won't want to miss the floating market, magical 3D temple, ferris wheel, live action performance, haunted house, elephant show and more
Cartoon Network Amazone Water Park
Also nearby is the Cartoon Network Amazone Water Park, the only one of its kind in the world. This colorful water park lets you splash around in the sun with plenty of themed water rides.
Silverlake Vineyard
Pattaya has countless destinations for adults to enjoy as well. The Silverlake Vineyard offers delightful wine tours and tastings just 10 minutes' drive from Cross Pattaya Oceanphere. Producing high quality Shiraz, Chenin Blanc and Colombard wines, the vineyard is set beside a lake and landscaped gardens, offering visitors an delightfully relaxing and picturesque experience.
Fishing Village of Bang Saray
Those seeking an escape from the commercial attractions of Pattaya can enjoy the traditional fishing village of Bang Saray – just 5 minutes from Cross Pattaya Oceanphere – which moves along at a much more easygoing pace. Quiet and green, Bang Saray invites visitors to slow down the pace and settle into authentic tropical living.
Sea Turtle Conservation Centre
Sea Turtle Conservation Center is the conservation centre of sea turtles, as well as the nursery that educates general public about sea turtles. In the past, the conservation of sea turtles begun in 1950 with a specialisation in sea turtle hatching and nursery for releases to the nature at Kram Island, Sattahip District, Chonburi.