Welcome to Cross Pattaya Oceanphere
Welcome to Cross Pattaya Oceanphere
Welcome to Cross Pattaya Oceanphere
Welcome to Cross Pattaya Oceanphere
Welcome to Cross Pattaya Oceanphere
Welcome to Cross Pattaya Oceanphere
Welcome to Cross Pattaya Oceanphere
Welcome to Cross Pattaya Oceanphere
Cross Pattaya Oceanphere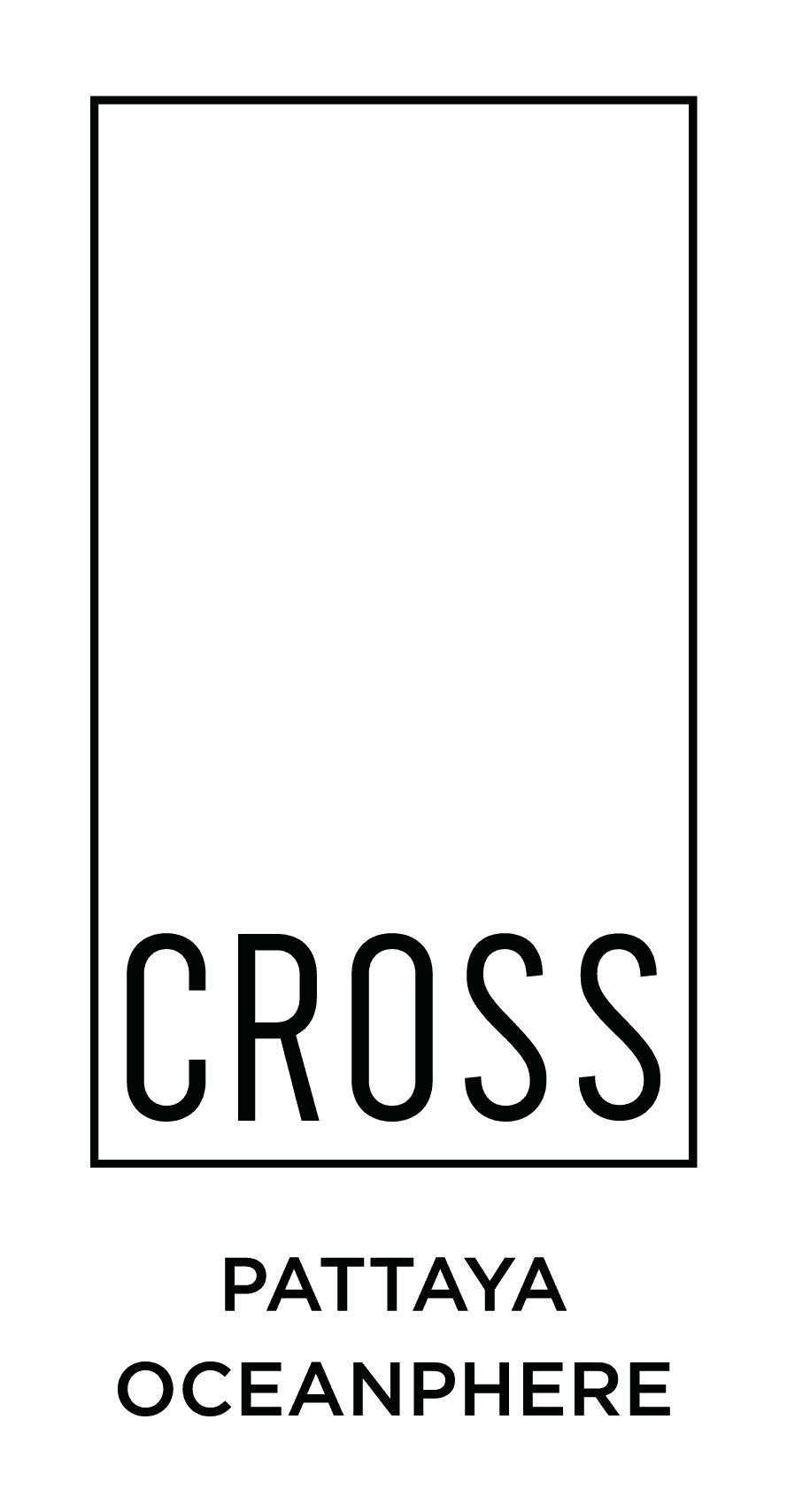 With its light and airy ambience, Cross Pattaya Oceanphere provides a taste of tropical paradise, just steps away from the calm waters of the Gulf of Thailand and the historic former pirate enclave of Bang Saray. The resort's delightful pool villas are perfect for couples, families and groups – offering pure holiday comfort in an attractive modernist design.
As Pattaya's only collection of private pool villas under an international brand, Cross Pattaya Oceanphere offers a 5-star experience complete with in-house bar, restaurant, spa, and fitness center. These elements are brought to life in an exceptional setting, letting you discover and explore the coastal lifestyle at your own pace.
The property is made up exclusively of private pool villas and supporting facilities. It has recently won several prestigious awards, including 'Best Housing Development' and 'Best Housing Architectural Design' by Thailand Property Awards, as well as 'Best of the Best Residences' in Southeast Asia.
The property has won several prestigious awards and ranked in first place for New Hotel Construction and Design by International Property Awards in 2017.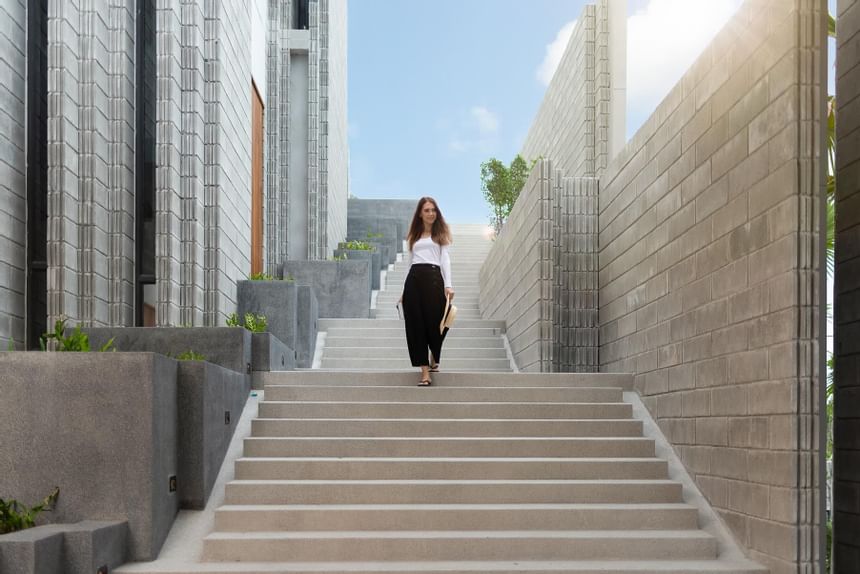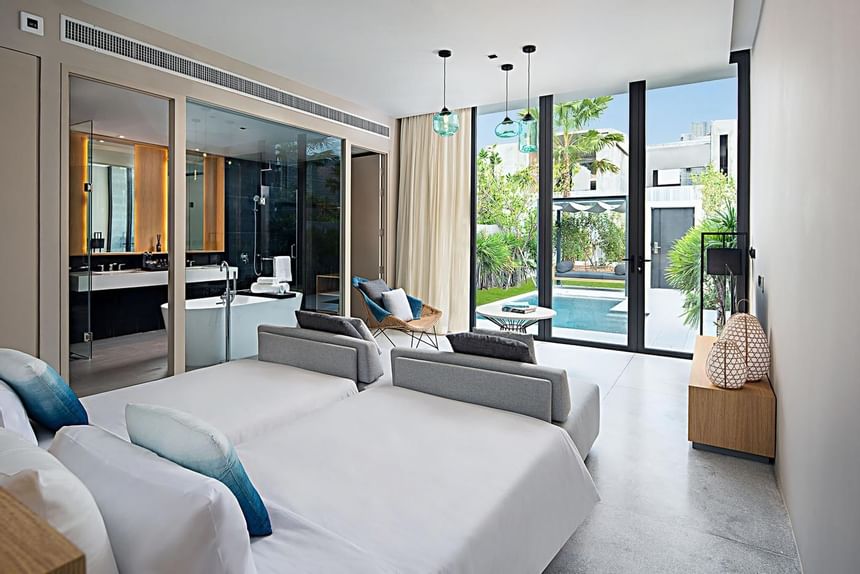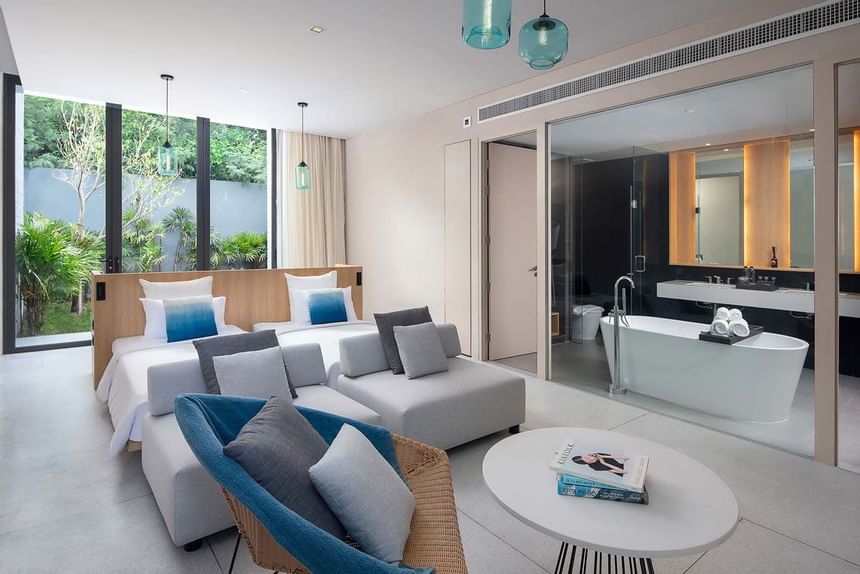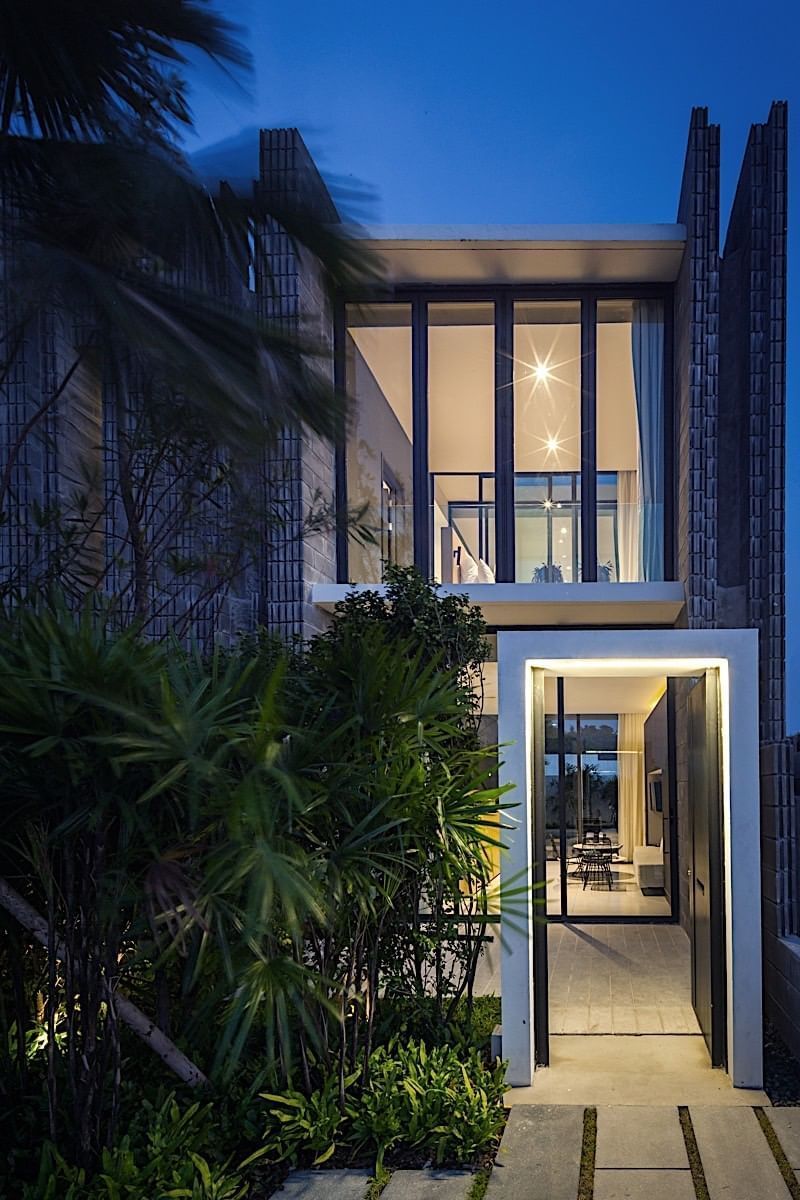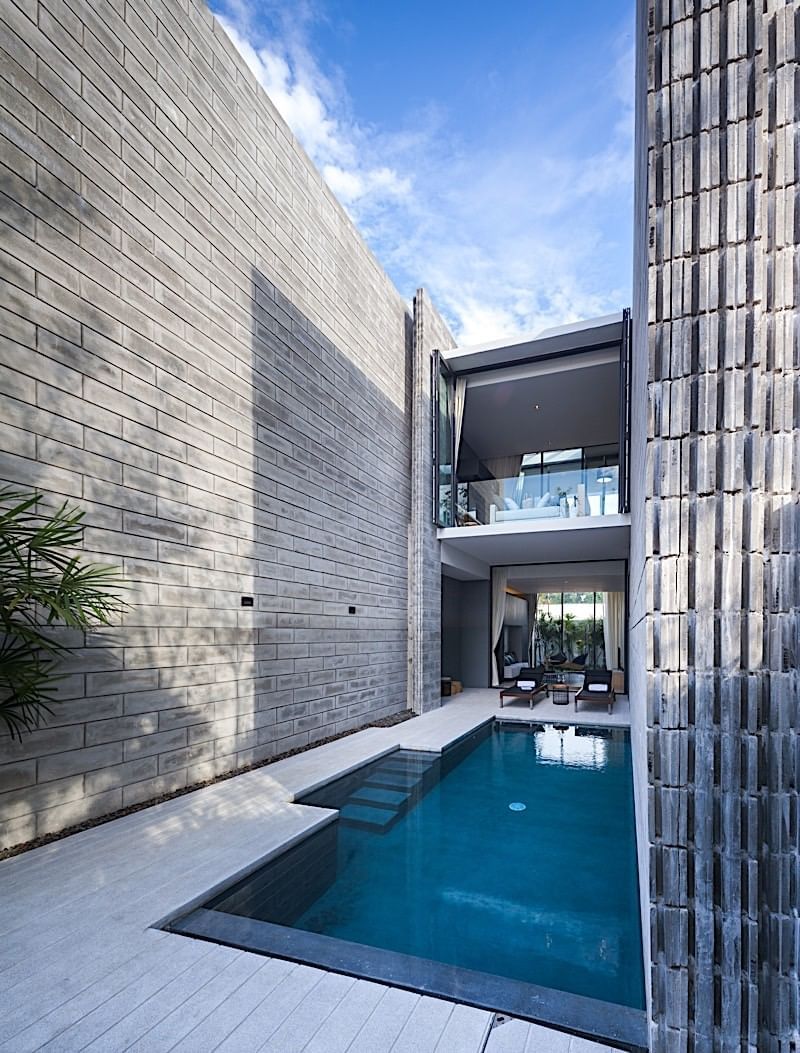 The property has won several prestigious prizes in recent years, including 'Best Housing Development' and 'Best Housing Architectural Design' by Thailand Property Awards, as well as 'Best of the Best Residences' in Southeast Asia.
Accommodation
Charming, spacious and beautifully furnished, our 59 pool villas offer privacy and every modern convenience for your enjoyment. Stylish interiors include a fully equipped kitchen and grand bathroom, while an outdoor garden, terrace and pool let you experience nature at its finest. Cross Pattaya Oceanphere offers single-story one bedroom pool villas, one bed duplex pool suite, two bedroom duplex pool villas and four bed duplex pool villas each with a soothing natural atmosphere.
Facilities
Our Ocean Bistro and Chili Blue Pool Bar will keep you feeling refreshed with a variety of local flavors, while the resort's spa and central pool let your body relax and settle in to true Thai comfort or why not hit the fitness centre to burn off that energy. The unique ambiance and character of the resort provide myriad possibilities for any event you may have in mind, including weddings, birthdays, family celebrations, or any other special occasion.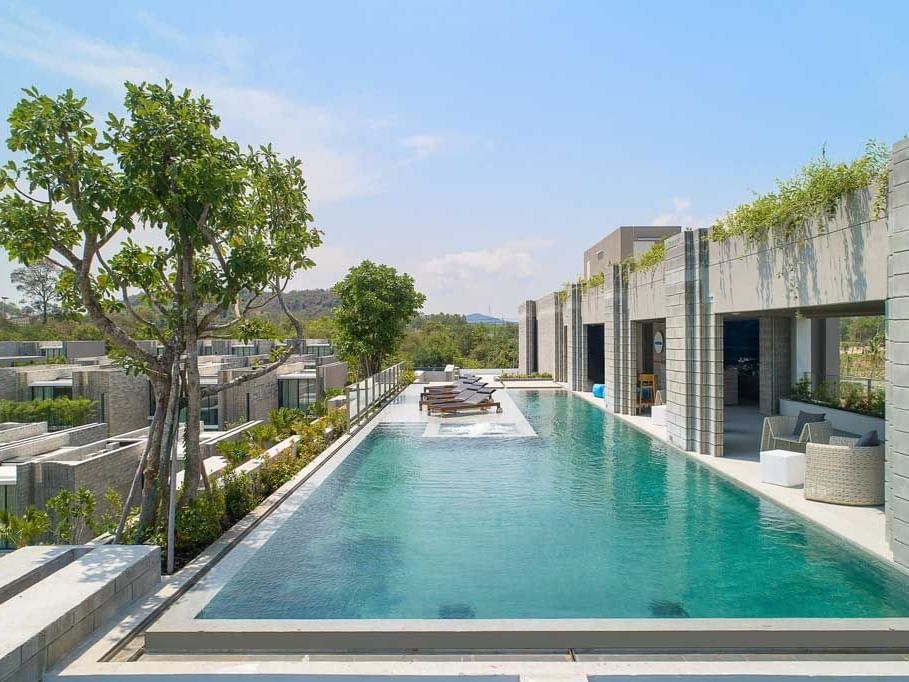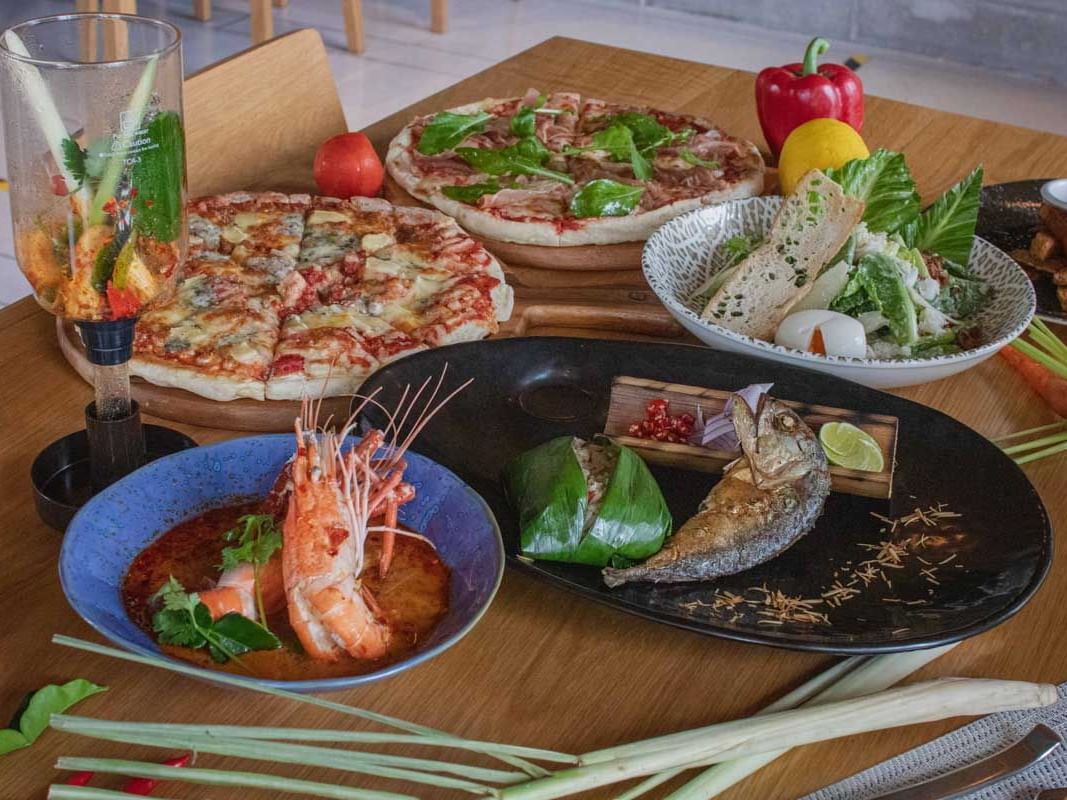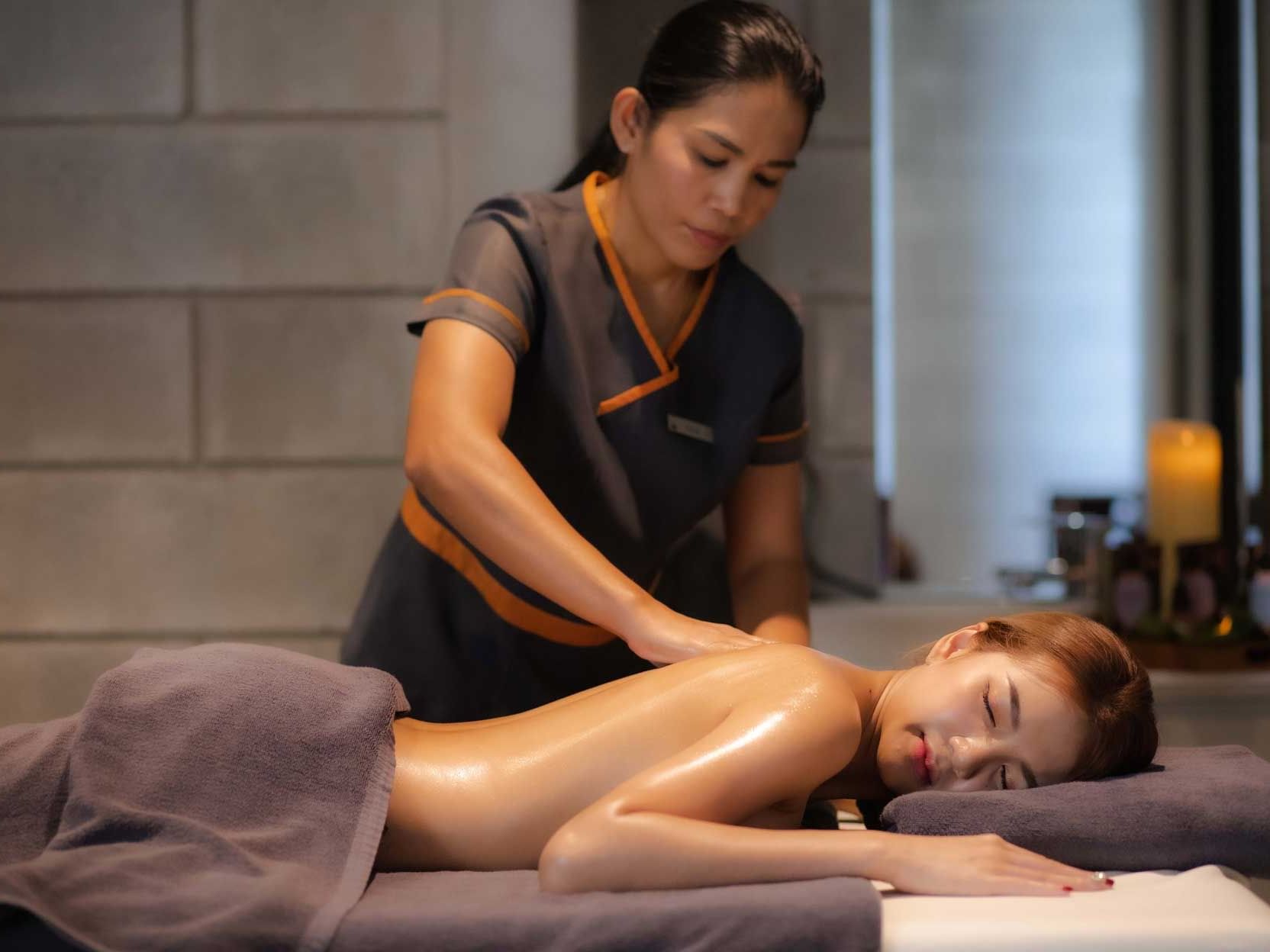 Located south of Pattaya City, Cross Pattaya Oceanphere enjoys fresh sea breezes in a peaceful neighborhood just minutes away from the traditional fishing village and former pirate enclave of Bang Saray.
The Pirates Of Bang Saray
After the fall of the Siamese Kingdom of Ayutthaya in 1767, six ships and their passengers set a course for Thailand's east coast where they hoped to begin a new life. Discovering a long stretch of unspoiled, coconut palm fringed beach, the settlers decided to call their new idyllic destination Sam-Lae. Blessed with ample natural resources, Sam-Lae quickly began to attract the attention of merchants and traders from all over Southeast Asia.
The women folk of the area were known throughout the region for their beauty and were held in high esteem by Chinese merchants visiting Siam. However, the menfolk did not want to lose their beautiful women to foreigners and so set out to scare away unwanted ships looking for a safe harbour. Under the leadership of Jao Kao Tong and Jao Lung Mai, two opium-smoking brothers, Sam-Lae pirates would rob and intimidate any vessels that came too close to their shores.
For more than 20 years, the pirates continued to chase away unwanted visitors until Jao Kao and Jao Lung were lost at sea in a fierce storm. The descendants of the pirates still reside in Bang Saray to this day and have since turned their hands farming, forest husbandry and fishing.
Some 200 years later, the locals of Bang Saray continue to welcome visitors from around the world to their little piece of paradise. However, the town continues to hold a secret from its past: a treasure trove is supposed to be buried in the farm land around Cross Oceanphere Pattaya.
Get in Touch
The calm golden coast of Thailand hosts the picturesque beaches of Na Jomtien and Bang Saray
that stretch out for kilometers in either direction and are just a stone's throw from the resort.
For bookings and enquiries, send a message to stay@crosspattayaoceanphere.com or reservation +669 1010 2999 or +669 9495 6168 l other +663 3002 555